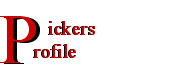 Bob Felten Interview
By AFG
Appeared in the AFG Sound Hole - Issue 22 (Summer 2007 - editor: Bob Felten)


AFG: When did you first get interested in music?

Bob: Well, my mom says when I was a baby, all she had to do was set me down on the floor next to the radio, and I wouldn't move an inch all day.

AFG: We don't have to go back that far! When did you first learn to play a musical instrument?

Bob: My parents had a piano, and let me take private lessons when I was about 9 or 10 years old. That's a great age to learn how to read music, it sticks with you your whole life. The piano keyboard provides a visual representation of the intervals between notes, which helps when you are playing other instruments. I still remember my very first piano recital, when I was chosen to open the show. I was a nervous 9-year-old. By the time I got to 7th grade, I wanted to join the Jr. High School concert band and learn to play trombone, but the music director, Mr. Dodson, talked me into taking up the cello instead. He promised students free private lessons from him if they chose a string instrument rather than a wind instrument. Over the next five years, I played cello in orchestras, string quartets, duos, and other ensembles. I got pretty good on that instrument, especially at sight reading. My parents let me take private lessons from a professional cello teacher who was in the L.A. Philharmonic. I got interested in composing my own material, and began writing for the various ensembles - hand writing out all the parts myself. My biggest thrills were when my work was played by the entire 80 piece orchestra in front of large audience of students and their parents, and when a few of my arrangements were performed and recorded by the jazz band and chorus for an album in high school.

While playing classical music on the cello, I was listening to rock and roll on the radio and buying a lot of records. One night on TV I saw Robbie on "My Three Sons" playing guitar. Inspired by this, I started strumming my cello like a guitar, and eventually worked out the chords to various rock songs. It's really hard to play 4-string chords on a cello in tune because there are no frets! (And no published chord diagrams.) With my cello duet partner, John Evans, we worked up a novelty rock-n-roll cello duo - probably the only lead and rhythm cello rock act in the world. We played "What I Say" and "These Boots Are Made for Walking" at the Reseda High School talent show in 1965. I'd give anything for a copy of an hour-long tape we made, but it was lost after I leant it to my cello teacher who played it for his colleagues in the Los Angeles Philharmonic orchestra. (They loved it!)

AFG: So when did you start playing guitar?

Bob: In 1963, a neighbor had a Silvertone electric guitar (with the amp built into the case), and he taught me the Ventures' version of "Walk Don't Run." I got a cheap acoustic guitar, and we worked up a few surf instrumentals. Then the Beatles hit. Their songs were really fun to do, so I got into singing and playing for the first time, and I became a life-long Beatlemaniac. I got my own Silvertone electric guitar, and formed various rock bands in jr. high and high school playing Beatles, Stones, Monkees, Animals, etc. - and we played a few gigs - school dances and things. Even back then I was into comedy, and my band entered the talent show with a musical parody of Wolfman Jack's radio show complete with fake advertisements. (A tape of that went missing, too). But when my High School music director, Mr. Gagliardi, saw that I was playing guitar, he asked me to join the school's dance/jazz band. He wanted me to play like Freddie Greene from Count Basie's band, so I started teaching myself some jazz chords. I never took any guitar lessons, I just taught myself. We played everything from Glenn Miller to Henry Mancini. I soloed on "The Pink Panther", and I arranged "Secret Agent Man" for guitar and jazz band which was played on a live F.M. radio show. We played all kinds of dances and events at places like the Sportsman's Lodge in Studio City, Disneyland, the Masons Temple in Hollywood. It was a lot of fun, and we were making decent money for high school kids in the sixties. At the Sportsman's Lodge, there was a long table of custard pies set out; can you imagine what a bunch of teenagers did with it? (Food Fight!) Until I got my driver's license, my dad had to drive me to all these gigs. The Masons specifically invited me back to play "Secret Agent Man" for them, and I put together a quartet for that. I can't tell you enough how much my school music directors helped me. They spent an unbeleivable amount of time teaching and encouraging their students with their music studies. This is when schools actually had a budget. In high school I started learning harmony and jazz arranging - and even arranged vocals for the chorus when we put on a school assembly. I also taught guitar lessons professionally, and tutored music theory to a flute player who subsequently got into the Julliard School of Music. While all this was going on, I still had my rock band, and was also writing rock songs. After I joined the jazz band, I started writing songs with more of a bossa nova and jazz feel to them. All this was in high school, and in the summer after graduating I got a job transcribing lead sheets for a Hollywood publisher, who also was interested in my own original songs. He hooked me up with a lyric writer, but that effort fizzled out when I started college.

AFG: How did you come up with that unique fingerstyle guitar technique you use?

Bob: I saw Mason Williams on The Smothers Brothers TV show playing "Classical Gas." I bought the piano sheet music for it, and taught myself an arrangement from that. Later, when Hot Tuna came out with their first fingerstyle acoustic blues album, I started imitating their style - learning "Death Don't Have No Mercy" and "Hesitation Blues." What I do is, I play with my nails - never a thumb pick. My thumb plays bass, and portions of the melody. For the upper strings I only use the first two fingers - index and second. I use the index finger for melody and counterpoint to the thumb. When I use the second finger, it's always in parallel with the first - usually in thirds on two consecutive strings. I made up this technique - and I've always liked the way it sounds. Right after high school, the "singer-songwriter" period started, so I started learning a bunch of fingerstyle songs by Neil Young, Paul Simon, Elton John, Lennon and McCartney, and even the acoustic Grateful Dead - all from piano music books. I got a book on fingerstyle blues guitar and learned a couple of tunes like "See See Rider." I still perform some of those songs in my solo act . In the early 70's I wrote an album's worth of singer-songwriter fingerstyle vocal originals, some of which I still perform today.

AFG: Did you take music classes in college?

Bob: I wanted to major in music, but I had stopped playing cello two years previously, and I never learned classical music on the guitar. I didn't feel I could fulfill the requirement to play a recital every year that was required of music majors at Northridge (CSUN). I didn't know at the time that in lieu of a recital you could submit an original composition. That would have been so easy for me, I had been doing that for years. Had I known that fact, I would certainly have majored in music, which probably would have been the biggest mistake in my life financially. Instead I majored in math, and eventually discovered that I loved computer programming as much as playing music. I started spending a lot of my spare time programming computers for fun, and I was even elected the president of the CSUN computer club. But I never stopped writing and recording music. When I graduated, I decided to do whatever paid first: computer programming or music. I landed a computer job in a few weeks.

AFG: So you had a day job but you continued with music as well, didn't you?

Bob: I never stopped music - writing, recording, performing for friends and relatives. Shortly after college I got a song played on the Dr. Demento show. In 1970 I made a decision to save all my home demo tapes, and I have kept and digitized everything I have ever recorded from that point on. The best way to save old tapes, is to combine them into albums, creating artwork for them, and writing down recording information. Those tend to get preserved longer than a bunch of loose tapes sitting in cardboard boxes. I've got a complete set of albums, about one a year, for 37 years! I still have the 1974 tape with Dr. Demento announcing me on the radio. In 1995, I met Tami Michelle, who was running a Pro Singer-Songwriter showcase at a local Redondo Beach restaurant. After she heard my audition tape, she encouraged me tremendously. She helped me hone my act; she's been my teacher, mentor, and collaborator since the day we met. Together and separately we've played coffee houses, restaurants, and festivals. I've written about a dozen new fingerstyle instrumentals that would make a great CD, but I first decided to record all my funny sarcastic songs. I've always liked songs with a bit of wit in them, or some sort of sarcasm. When I was a kid I loved the Chipmunks and songs like "Mother In Law," "Who Put the Bomp?", "Itsy Bitsy Teeny Weenie Yellow Polka-Dot Bikini," and The Coasters' "Little Egypt." The ironic thing is that Tami has helped me write my sarcastic songs, and although she never uses humor in her own songs, some of the funniest lines in my songs were written by her! I've been updating my home recording facilities over the years - in the 60's through the 80's it was reel-to-reel, in the 90's ADAT, and since 2001 I've been recording on the computer using Digital Performer, and getting very professional results. I've been giving people a "sneak preview" CD ROM of some of the songs, but since completing the entire album I had it professionally mastered by Rich Wenzel at Ardent Audio Productions in Torrance, CA. It will be out soon.

AFG: So how come you're now playing mostly jazz lead guitar at your gigs?

Bob: Tami got me interested in jazz again, something I had pretty much let go after high school. The computer backing tracks we started using on gigs made playing jazz guitar at lot more practical, and the audiences at our shows really responded positively. We toyed with the idea of both of us taking jazz guitar lessons back-to-back, so we started taking from AFG musical director David Oakes. We both improved our playing quite a bit, and I learned a bunch of new tunes when I got a weekly solo jazz guitar gig at the Golden Lotus restaurant in Palos Verdes. Our jazz saxophone friend Doc Doolittle (the "official AFG sax player") has helped me with jazz feeling and choice of notes in a series of lessons with him. Finally, last year we took some additional lessons from jazz guitarist Barry Zweig. There's nothing more rewarding than working hard and long on learning a jazz tune, and then being able to go out and gig with it. The pop tunes seem so easy by comparison, and there's no limit to how much there is to learn - just listen to the real jazz guitar greats and be humbled!

AFG: Have you recorded any of your jazz tunes?

Bob: In addition to a CD recorded live at the Golden Lotus, I have just finished recording an entire album of instrumental jazz guitar duets with special guest players from the AFG. I've got Ric Rickard on "Moonlight in Vermont," David Oakes on "Misty" and "Autumn Leaves." Andres Carrasco joins me on "Blue Bossa," and Tami Michelle on "Corcovado." Doc Doolittle plays alto sax on many of the tunes. I can't wait for the AFG members to hear it!








© 2000 - Association of Fingerstyle Guitarists