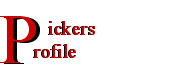 Guy Van Duser Interview
By Freddie House
Appeared in the AFG Sound Hole - Issue 9 (January 2000 - editor: Burt Zeldin)


I heard a lot about Guy Van Duser, but never had the opportunity to hear him play in person. But that all changed on December 3, 1999 when he performed at The Guitar Shoppe in Laguna Beach, CA. Along with about 30 other admirers, I listened to the man who, among many other accomplishments, perfected the art of playing stride piano pieces on the guitar. I enjoyed an evening of great fingerstyle guitar music laced with stories of musical nostalgia thrown in which helped to explain how Guy's musical ability had evolved to its present state. After the performance, I asked Guy if he would consent to an interview for the AFG. He replied, "If all I have to do is talk, I'm pretty good at that." So, we agreed to meet the next morning for a question and answer session.

Guy was born in upstate New York in a rural atmosphere. His mother had studied to be a concert pianist and his dad was in the food service business. Together, they wrote some songs in the early part of their marriage, but found it hard to get them published. At the age of 5, Guy's mother suggested that he take piano lessons. These lasted about a year before he quit. His dad, seeing that Guy was musically inclined, bought him an accordion -- but it spent most of two years in the closet. Next, Guy's dad took up the guitar and was learning how to play from a book, but when his dad wasn't playing it, Guy was. One day he looked in the closet and discovered there was a new guitar where the accordion had been. With two guitars in the house, a father and son routine was established. " My dad strummed and sang and I would do the leads, and we did that all the way through my High School years."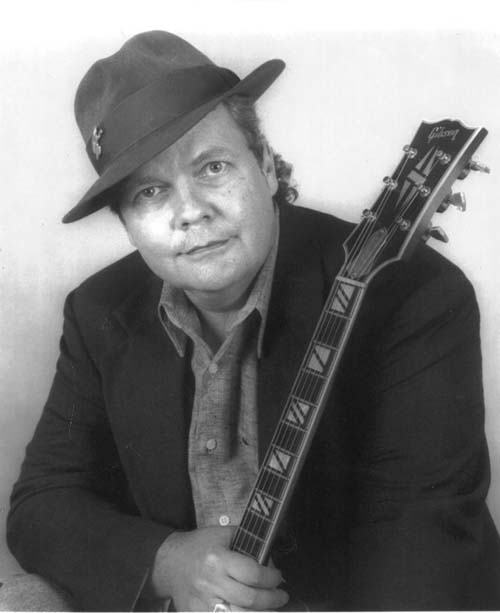 Guy Van Duser
When did you first hear Chet play?

My Dad was the first person around our neighborhood to buy a tape recorder and he taped all kinds of music off the radio. One night, the A side of the Fingerstyle Guitar album was played. I had never heard anything like that and I began to try to find out who the guitarist was. When I found out it was a man named Chet Atkins, I went down to buy that record. But, Chet Atkins Workshop was the only one they had, so it became my first Chet Atkins album which I still have.

Do you still have your first guitar?

Yes I do -- a 1962 dotneck 335. I sanded the original finish off in college, when I decided to change the color. Boy, that was a mistake. I wish I had left it alone".

How did you become such a good bass player?

While in college I had a friend who played in a bluegrass band. One day he said they needed a bass player that very night, and asked me to play bass for them. I said that I had never played bass, but he assured me that it was easy -- just the four bottom strings of the guitar. So, he borrowed one for me that night and I played bass for about three years in bluegrass bands.

Is music how you make your living today?

Yes, everything I do to make money is associated with music by either writing or playing. I have written some soundtracks for public television in Boston. I've done soundtracks for a couple of films and also have written some children's songs. My first film was when I was called to play old timey slide Dobro like they did down in the strip mines of Kentucky. Then, I was called to do other work, so I got a synthesizer. As more work came in, I purchased more things -- like a drum machine etc. -- and it paid the bills, so that is what I continue to do.

You play stride guitar. What is stride guitar?

In stride piano, the left hand plays the bass notes, moves toward the center of the piano and plays the chords, and then goes back to the bass notes. This is just like we do with our thumb when we alternate the bass strings, and is more free flowing; whereas, ragtime is a more precise way of playing. I put out that album and called it Stride Guitar which was mostly old stride piano tunes and also includes one of the numbers that my parents wrote.

Tell us how Chet came to do your arrangement of "Stars and Stripes Forever?"

Well, in about '77 or '78, I had a student in Boston who was taking lessons from me, but who actually lived in Nashville. He said that I had to come to Nashville and play this for an instructor friend of his. So, I went to Nashville and he introduced me to John Knowles, who had just gotten a Grammy for arranging "The Entertainer" for Chet, and was doing a lot of arranging and working with Chet at the time. After I was about halfway through the piece, he said, "You have to play this for Chet." He called him up, we went over to Chet's office at RCA, and here was Chet with an office full of people -- a photographer, Lenny Breau, and several other people. We walked in and I took my guitar out of the case. About that time, the photographer wanted to take a picture. So, Chet took my guitar, and he and Lenny stood together with Chet holding my guitar for the picture. When I started to play, I just froze up and couldn't remember what I was going to play, but somehow, I impressed Chet enough that he asked me to come back the next day. I went back the next day and we spent a couple of hours talking about guitars, music, and things in general. I played "Stars and Stripes Forever" along with some other things and made a tape for him. He later called me to come back to Nashville. We sat down in his kitchen and he said, "Now, tell me what I do wrong." He played it using the same notes with some different positions than those I used, but that was it.

How did you get interested in playing marches on the guitar?

I was tired of playing rags, and discovered that I could replicate the music of other instruments on the guitar. I do several marches, but "Stars and Stripes Forever" is the one that everyone remembers. In the number, "Semper Fidelis," I bend the bass strings to get a drum sound while I play the melody on the high strings. That is an old flamenco guitar trick.

You play many kinds of music. Which is your favorite kind to play?

I guess jazz standards from the 30's, because they are balanced 2 or 3 minute gems of harmonic sequence blended with a beautiful melody. Most of them had words, so it is very easy to get a mood or meaning that you can associate with each song.

Name a couple of memorable highlights that have happened to you in your career?

Meeting and becoming friends with my lifelong idol, Chet, and having him do one of my arrangements has to be at the top of the list. I also tell this story of how I was called to replace the Boston Pops Orchestra in 1986. For years, they had played every 4th of July at the amphitheater in Boston, but were called to play for the unveiling of the refurbished Statue of Liberty. Since they couldn't be in two places at once, it was requested that I play "Stars and Stripes Forever" in their place in Boston to kick off the celebration. It was broadcast on public radio and was a very big event. I also scored all the music for a documentary titled Hiroshima, which was nominated for an academy award in 1988.

What do you think the future holds for fingerstyle guitarists?

There seems to be more guitars than any other instrument and guitars seem to be gaining in popularity all the time. I would like to see more really good song writers so we don't run out of good, new material to play.

When do you plan to make another CD?

I think that Billy Novick and I will have one coming out after the first of the year. Sometime after that, I plan to make one by myself.

You can purchase Guy Van Duser records and CDs through Rounder Records, 1 Camp St., Cambridge Mass. 02240, or through Daring Records, Marblehead, Mass.


© 2000 - Association of Fingerstyle Guitarists